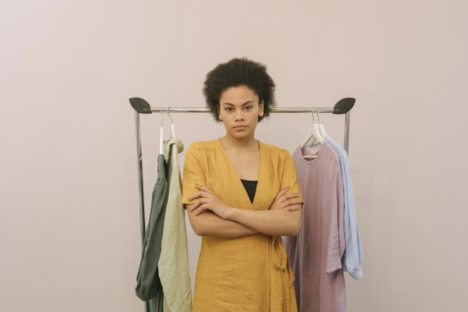 [Guest post by Dean Burgess, Excitepreneur.net. Image from Pexels.]
While this post has some very basic ideas about getting started with a for-profit or non-profit enterprise, they are all keys to a much larger idea, that of creating your own story, your own vision, and your own possibility. This one grew out of a comment from our website saying simply, "There are many ways people can help out in their local community. Since entrepreneurship is my area of expertise, I'd love to write about how to move into a new city, plug in, and start a business to help your community."—Ed.
Practical Steps for Getting Your Local Business Off the Ground
Becoming a local business owner is an excellent way to make a living while benefiting your community. Whether you want to start a small clothing boutique or a nonprofit that focuses on environmental issues, you will need to take some practical steps to ensure that your venture gets off to a strong start and has the foundation to succeed long term.
Find Your "Why"
First of all, make sure you are clear on your primary purpose for starting the business. What are you hoping to get out of it? Are you wanting to do your part in changing the world or simply provide for your household while doing something you love? Figuring out your main driver will help you get through the challenges ahead.
You will also want to make sure that you stay true to your core values no matter what obstacles or success you are experiencing. That said, you must remain adaptable in terms of your operations and strategies because the business landscape is constantly evolving.
If you are not sure of your "why," start with the benefits of starting a local business. Among other advantages, running a small business or nonprofit can contribute to your local economy and provide services or products to improve the lives of your neighbors. Sponsoring local events and sports teams, and partnering with charities is another way to engage in the community.
Define (and Refine) Your Idea
You may have already started to think about your business idea, and if you have it, now is the time to brainstorm. Once you have some options for a profitable business, conduct market research to figure out which ideas can best meet a community need and prove financially viable.
Survey the competition to know what you're up against, and even talk with other businesses about potential partnerships in the community. If you want to start a nonprofit, you should seriously consider joining an existing one so that it can potentially become a fiscal sponsor for your venture. As you are researching, determine your target customers and settle on a business name.
Write a Business Plan
The next step is to put your idea into writing. Your business plan will be used to attract investors and direct your decisions and strategy going forward. The document should include your core values, mission statement, target audience, marketing strategies, financial projections, funding requirements, and milestone markers, among other factors.
Set Up Your Entity
Whatever type of company you are trying to get off the ground, you will need to choose a legal structure for it. This structure will determine how you pay taxes, your level of liability protection, how much paperwork you will need to manage, and much more. Consider hiring a formation service to set up your New York or New Jersey entity or nonprofit corporation. Along with ensuring your entity complies with state regulations, a formation service can save you ample time and money compared to doing it yourself or hiring a lawyer.
Figure Out the Finances
As previously mentioned, joining an existing nonprofit is a great way to set your organization up for financial viability. But there are other avenues you will want to explore as well, especially if your goal is to launch a small business.
Start by looking into crowdfunding and small business grants. Then, research investment options, small business loans, and other funding paths that could help you get the capital you need for a strong start.
Begin Building Your Brand
Finally, start developing and promoting your brand as soon as you can. Create a logo, website, and content that accurately reflect what you are trying to accomplish through your business or organization. Once you have some solid branding in place, begin advertising through digital marketing and local print advertising.
If you hope to launch a local business or nonprofit, start preparing now. Consider the tips above to lay a firm foundation for your venture, and look for other ways that you can set yourself up for success. And no time, your days will be filled with purpose and hard work!
Would you like to read more helpful content or learn about how our organization benefits the community and the environment at large? Let us know in the comments below.