Trustees and Staff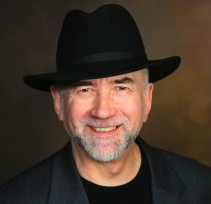 Jonathan Cloud, Executive Director
Senior Fellow at the Institute for Sustainable Enterprise, Fairleigh Dickinson University. Serial entrepreneur and nonprofit executive, designer/builder, conservation and renewable energy expert.
Jonathan has been helping catalyze action toward sustainable development in municipalities, communities, and businesses since the early 1970's. He consults to corporations of all sizes, nonprofits, municipal, state, and national governments, and colleges and universities. His expertise and interests include energy and environmental technologies, community financing mechanisms, local food systems, and renewable energy systems, along with sustainable innovation, entrepreneurship, community engagement, and transformational leadership for social change. Jonathan has been an entrepreneur, consultant, educator, community organizer, policy analyst, journalist and researcher in several fields of environmental and social change. He worked for the Canadian Government in policy, research, program management, and evaluation on energy and environmental issues. Jonathan ran a solar design and construction firm pioneering green building techniques, urban agriculture, and other areas of sustainability, in both Canada and the U.S.
Jonathan is founder of the Sustainable Business Accelerator and serves on the boards of several nonprofits. He is a member of the Institute for Sustainable Enterprise at Fairleigh Dickinson University. He holds a master's degree in sociology from York University in Toronto and a bachelor's degree in psychology from Victoria University of Wellington, New Zealand. He is a dual citizen who has lived and worked in multiple countries under a range of socioeconomic circumstances.
Jonathan is also responsible for developing and proposing legislation regarding small hydro in New Jersey, promoting energy aggregation and PACE programs, and consulting to businesses, communities, and nonprofits on sustainability. He has authored a number of articles and web sites addressing a range of topics, from the science of climate change to the development of new currencies and new communities. He was a keynote speaker at the Financial Permaculture Summit 2013 in Homestead, FL.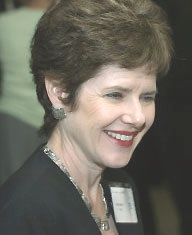 Victoria Zelin, Director of Development
Business development consultant, former Deloitte Sustainability Practice Business Development leader, Yale MBA
Victoria is the Co-Founder of the Center for Regenerative Community Solutions (CRCS) and Director of Development for New Jersey PACE (NJPACE). She speaks publicly and has been published on the subject of sustainability ("Who Will Be the Rock Stars of Corporate Sustainability?" Science, Wisdom, and the Future: Humanity's Quest for a Flourishing Earth, Collins Foundation Press, 2012).
Most recently, she sold Deloitte's sustainability consulting services to major corporations. Previously, she sold organizational change consulting services to F500 companies. She is masterful at  getting to the heart of the issue, articulating a compelling case for change, and inspiring people to take action. Earlier, she co-founded the Sustainable Leadership Forum, a peer network in Central NJ that empowers people in their own sustainability initiatives.
Victoria has an MBA from Yale's School of Management with a specialization in organizational development and a BA in cultural anthropology from Duke University.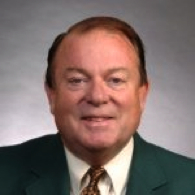 Gus Escher, Director of Finance
Investment banker, land use planner & former NJ local elected official. Gus is also principal of First Enterprise Consulting, LLC, investment bankers of Princeton, NJ.
Gus is an Investment Banker and Managing Member of First Enterprise Consulting LLC, a Project Consulting firm for Alternative and Renewable Energy Facilities. He consults on projects from Concept – to Development Management – to Financial Structuring/Proformas – to Team Coordination – and to Equity and Debt Execution.
Prior to First Enterprise Consulting, he has served in leadership positions at Citicorp Securities, PNC Capital Markets, RBC Captial Markets and BB&T Capital Markets – all specializing in project development and finance.  Gus is licensed by the SEC/FINRA in all 50 states, with Series 7, Series 63 and Series 79 designations.
He holds a BA from Princeton University, and a Masters of Urban Planning, also from Princeton University.
Trustees at Large

Peter Burgess
Founder/CEO at TrueValueMetrics developing Multi Dimension Impact Accounting
Peter Burgess has formal training in engineering, economics and accountancy which has given him the background to understand problems from many perspectives, and introduce practical effective solutions.
The same skills that were effective in the corporate environment were also very effective in planning and evaluation in the field of international socio-economic development. Peter did many assignments for the World Bank, the UN (mainly UNDP) as well as private commercial clients. Worked in more than 50 countries over a period of more than 20 years.
Peter has used good basic accounting and key item control to measure performance and identify profit improvement possibilities. Structured metrics so that everyone was pulling in the same direction to achieve corporate goals. Used similar techniques to improve factory performance and manage costs on large construction projects.
Background and education:
Read engineering and economics at Cambridge University. Trained as a Chartered Accountant with Coopers and Lybrand (PriceWaterhouseCoopers) in London. About 20 years professional and corporate management experience including VP Manufacturing and VP CFO. Also assignments for World Bank, IFC, UN agencies and others in the international relief and development sector for another 20 years. Experience with management information system development in corporate, government and NGO sectors.

Matt Polsky
Sustainability Change Agent
Matt Polsky is a sustainability change agent and Senior Fellow for Sustainability Innovation and Multidisciplinary Thought at Fairleigh Dickinson University's Institute for Sustainable Enterprise.
He has unique cross-sector experience working in business, government, for environmental groups, and as an adjunct professor. He was the Sustainability Team Leader at the New Jersey Department of Environmental Protection. He has taught sustainability and energy courses at six New Jersey colleges. He was a marketing manager at AT&T Microelectronics' Energy Division, a market researcher at Lane Bryant, and a marketing coordinator at BBD&O. Matt was co-chair of one town's Green Team, advised another town's Green Team, is on two Sustainable Jersey Working Groups, and is advising Sustainable Jersey in their development of "Gold" level certification for municipalities. He has also worked with a number of municipalities to preserve open space.
As a perpetual student, he has a BA in Psychology from Rutgers College; an MBA in Economics, an MA in Humanities & Social Thought, and a Certificate in Global Affairs, all from NYU; and completed the Corporate Environmental Leadership Seminar at Yale. He has taken additional courses with some of the giants of the sustainability field.